Elementor Vs Block Builder: Are you looking forward to editing the content of your website? Today, innumerable options are available for users for this purpose. Of course, many users still choose to employ the Classic editor through a plugin.
Nevertheless, this original editor is losing its hold as the latest Block editor hits the market. Or the Elementor, like a third-party plugin, offers more efficiency to users for editing their website content. But as a user, you may be confused about which option will be the best.

Therefore, this article will give you a brief knowledge of the options, the Elementor page builder, and the visual Block editor for WordPress. We will discuss their advantages and help you find the most suitable for your needs.
An Overview of WordPress Block Editor
The launch of Block Editor in 2018 expanded the choices for web developers and designers. The solution is for anyone who wants to use native tools over page builders. Hence, it was the component of the reconditioning of WordPress' native editor.
The editor aimed to transform the entire process of content creation. Hence, the Block editor encouraged users to develop page layouts with pre-made Blocks for content building. Simply put, the overall content area could be present into several Blocks for images, text, etc., and users could use these Blocks to rearrange the content and edit spontaneously.
It becomes easier for users to add text, videos, images, or any other media and format it with this latest interface for content editing without the need to custom code. Hence, content editing is much different than the classic WordPress editor, which needed you to know to code and have web development capabilities to go beyond what pre-made themes offer.
Developers and designers can use the Block editor, which allows users to design all the page elements as drag-and-drop blocks. You can place these blocks however you want and create a unique, flexible, and compelling website.
What Is Exactly Elementor?
The famous, responsive drag-and-drop page builder, known as Elementor, and developed by the Israeli software program development company Elementor Ltd. Users can employ the page builder to effortlessly and efficiently produce custom pages for their WordPress site.
Nothing like the Classic content editor of WordPress, Elementor adds extra visual elements when it concerns designing web pages. This page builder is so simple. All you need to do is select the Edit with Elementor option to start with the page-building process.
You can create all kinds of content with Elementor, including images, text, videos, and more. Additionally, arranging these elements in several creative ways is also possible. You can find both premium and free options.
Advantages of Using Elementor
Users can build a fresh fully-function website for WordPress with the Elementor WordPress plugin. With considerable growing popularity, the page builder is a reliable option.
The feature-rich Elementor brings several benefits with its use. You can explore some of these significant benefits below:
Although the page builder features a user-friendly interface, it offers several valuable functionalities. Hence, it is just the right option offering almost everything needed to design customized pages for your WordPress website.
Although Elementor comes with a learning curve and may strike you as a little more complex than the Block editor, its design is easy to use once you get used to it. Hence, it is ideal for beginners. Moreover, besides being beginner-friendly, the page builder packs advanced functionality for WordPress users with more experience.
Elementor features a flourishing group of plugins and add-ons. You can use these options to customize your website content more extensively and broaden your overall experience.
Presenting you the opportunity to create countless types of pages, Elementor is an extraordinary page builder. Users can create all forms of content, including videos, images, text, etc. They can arrange this content using the drag-and-drop styling user interface according to their liking.
Benefits of Using Block Builder
Another best and most reliable choice for editing your website content includes a Block editor. Let us look at some of its advantages.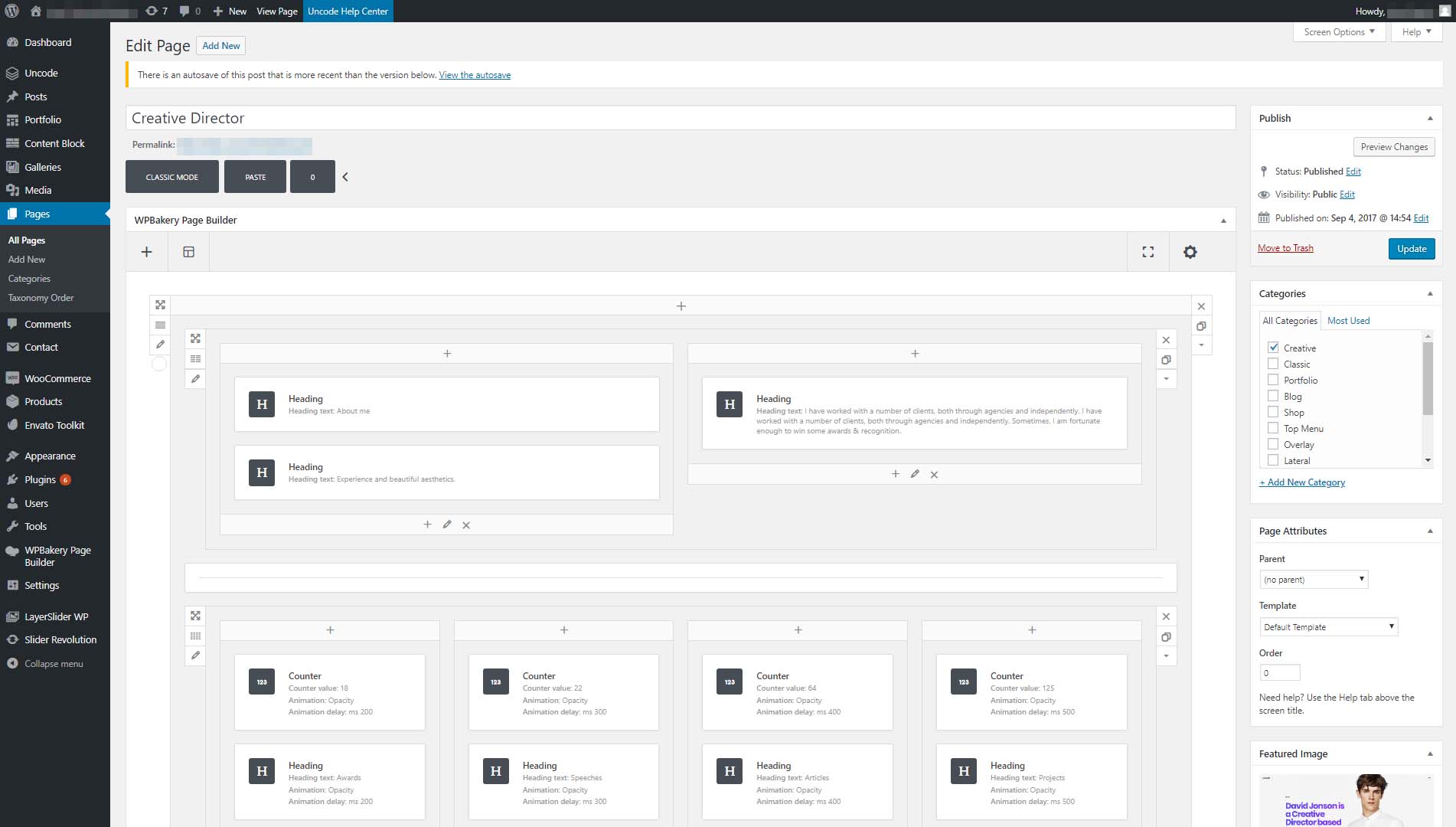 Not everyone planning to build a WordPress site will have prior experience or coding knowledge. Recognizing such possibilities, the Block Editor caters to beginners for starting as quickly as possible with editing their content. Users will not have any difficulty learning how to work around this editor as it only has a handful of functions.
The simple interface of the Block editor offers users a straightforward content editing experience. Creating page layouts is child's play with the building blocks you can easily drag and drop as desirable. Unlike Elementor, there are no popup menus or extra clicks needed. Therefore, the simple interface will fit every requirement related to content creation.
High Compatibility with Other Plugins
Fabricated into the core software, the Block editor works brilliantly with third-party plugins. Additionally, you can visit the plugin directory to know which plugin went under tests for your WordPress version to not deal with broken pages and Blocks.
The Block Editor is less noisy than Elementor despite using JavaScript. The smaller footprint of Block Editor will boost your page speed and significantly improve the website's performance. However, stay mindful of the size of your media file.
Which One to Pick- Elementor Vs Block Builder?
Whether you use the modern Block editor or Elementor page builder, they have countless advantages. When you compare the two, Block editor offers a more straightforward interface while there is a learning curve with Elementor. While both are beginner and user-friendly, Elementor is more complex.
However, unlike the standard functionality of the Block Editor, Elementor WordPress Themes offers more functions to create customized pages. It also provides users more flexibility when it concerns creating pages, which is not the case with its counterpart. The Block editor is not as noisy with its editing screen and doesn't have several popup menus and clicks, making editing smoother.
Elementor and Block Editor work well with add-ons and third-party plugins for an extensive page-building journey. Remember, you may need plugins and custom coding with Block Editor when customizing your website's experience.
As you can understand, they both are equally great options for editing your WordPress website content. Therefore, the ultimate decision will come down to your preferences, experience, and requirements. If you have basic needs, the Block editor makes an ideal choice. But for more advanced designs to create a unique website, you may prefer Elementor. You can now better decide with a better idea of the two.
Conclusion
Numerous options line up as you look for the most suitable solution for editing your website content. Besides the classic editor, you can select from the recognized Elementor page builder and the Block editor with an added visual punch.
Both editors offer a range of advantages. Elementor is perfect when you are looking for a user-friendly and flexible solution with several functions to create all kinds of pages. The page builder also offers extendability with plugins and add-ons.
On the other hand, the beginner-friendly and simplistic interface of Block Editor makes it a worthy contender. It also works amazingly with third-party plugins and aims to boost your web page's speed and performance.